Earth Plus is a non-profit organisation with a dual purpose: to provide sustainable value by helping organisations shape and meet their business objectives, whilst also making a genuine contribution to the ESG agenda. We do this by unlocking the potential in business leadership and teams to tackle challenging problems, commercial and environmental, through a human-centred approach. Our goal is to deliver for your business and for the Earth. Together, we are Earth positive.
"Earth+ was Magic"
To have the two teams face-to-face in the beautiful outdoors moving post-it notes, was simple but effective – we solved our business problems and contributed to the well-being of the Earth
Context: Two technology start-ups were seeking to merge under one name and create a new joint venture business.
They wanted to establish a single brand together, with a joint vision, sales and marketing strategy, and devise a way of working together remotely. They appreciated that in creating the new entity, they needed to blend the best of both company's cultures and build on their shared strengths.
This was agreed to be a face-to-face activity, and in May 2023, a group of ten people attended a physical series of facilitated workshops at our carbon positive location: Earth Plus in La Palma, in the Canary Islands.
As for all businesses, securing time away from the office was an initial hurdle; however in order to launch the joint venture on a sound footing, it was essential to bring the two teams together to create the right context and the trust to resolve their business challenges. It would almost certainly involve some difficult conversations.
The team used a mixture of their yearly CSR (Corporate Social Responsibility) allowance days, one day of their weekend and two working days to minimise their absence from the office.
What happened
On the first day the proposed plan of workshops designed to meet the goal of merging the two businesses hit an impasse.
The reasons for this were twofold:
1) The strong leadership personalities within these highly entrepreneurial start-ups found it difficult to create any cohesion around ideas
2) The specific personality types had very different styles of communication, which hampered their ability to listen and talk to each other.
It was clear that under these circumstances, there would be little likelihood of engendering a creative environment for the generation of fresh ideas and a springboard for the new JV.
Navigating through difficulties
At this point, the programme leader from Earth Plus, a qualified organisational psychologist, staged an intervention:
1. The delegates were immediately given two hours away from the workshop to decompress, either at the beach, or by taking a small sojourn in nature
2. During that time, Earth Plus conducted an assessment of the personality types and corresponding communications styles
3. Earth Plus implemented bespoke tools of communication based on how best an individual would react to the other personality types.
Two hours later, the groups were able to re-join their itinerary and at the end of the workshop, the two organisations had agreed a roadmap for their joint venture, with a shared view of the roles and responsibilities required, an outline sales and marketing strategy, and associated revenue targets.
The round table discussions led by Earth Plus, using the techniques of mediation and deep listening, helped the team overcome their barriers and drive towards a successful outcome.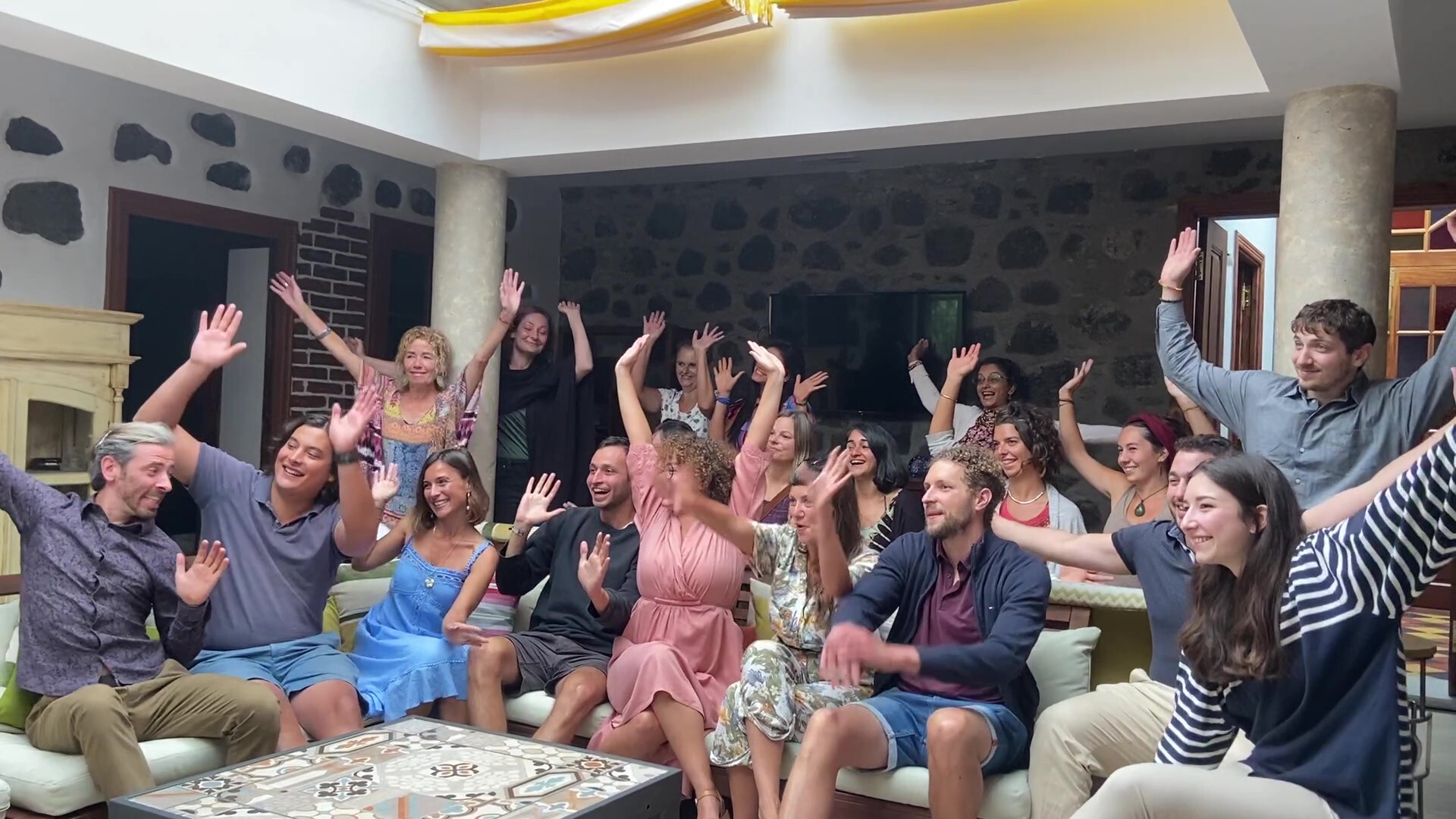 Business benefits
-The client measured the workshops to ascertain the business value, and calculated that, by coming together in this way, they had saved 14 business days in resolving the primary objective: the successful creation of a joint venture with full team alignment
-Employee Net Promoter Score improved by 137%
-The client agreed their ownership structure, business values and growth plan for the JV. In addition, the client helped the Earth: whilst attending the offsite, the team completed a group work exercise on how to reduce domestic violence in their home city, Paris. To this day, they continue to work on this real CSR initiative
-The client concluded that performing real humanitarian activities had a positive effect on their employees' well-being, group cohesion and day-to-day business interactions.
Transforming Challenges into Collaborative Triumphs
"At Earth+, we're not just facilitating workshops; we're redefining the essence of problem-solving.

We help you to articulate and meet your business objectives

With you, we help the Earth

Have fun in the process – by energising and inspiring your people to be active problem-solvers, and helping to foster their well-being

Significantly overcompensate for the travel implications of the off-site in terms of what we give back, for example our forestry and fire reduction project

We have a live bio economic forestry project aimed at creating a sustainable economic system where people can live from the forest and at the same time reduce fire risk – see this page for more details Forests and Fire
what we
Our workshops are tailored to unravel complex challenges, but our approach diverges from the norm — it's deeply humanistic, profoundly engaging, and genuinely transformative.
To do this, we draw upon a network of qualified and experienced individuals who provide bespoke consultancy services.
The composition of the team depends upon the business challenge, and its focus, as we match our skill-sets to the business requirement.
We have experts from various fields, including but not limited to the following:
♦ Organisational  Change Management ♦ Organisational Psychology ♦ Business Agility ♦ Design Thinking ♦ Programme Management ♦ Management Consultancy – with specific business sector experience ♦ Conflict Resolution ♦ Communications skills
what we do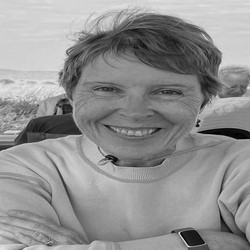 JANET WINSLADE
Janet has over 30 year track record in taking companies on the journey to digital and organisational change. She helps her clients create clearly articulated strategies and translate these into actionable plans, addressing cultural and behavioural changes along the way.
JULI RAYMAN
Juli is an Organisational & Social Psychologist
A certified trainer, facilitator, and group developer
She leads in the creation and delivery of your programme
She specialises in enabling group success
She utilises novel ideas such as "Play" and business creativity
SUBHAS PATEL
20 years' experience in technology consulting: as a self-employed start-up owner, within FTSE 100 companies and at a top five global digital agency. He has specific experience with "fail fast" MVPs, in negotiating success factors for complex change and ensuring governance before programme commitment. Subhas was core to the inception of Earth+
RAQUEL GARCIA TOSTE
Our Leader For Fun! Raquel creates exciting excursions and memorable experiences
A native to The Canary Islands and best placed to show you the most mind-blowing outdoor areas of outstanding natural beauty and the most important cultural sites
EDINA TORIC
With more than a decade's experience in Agile advisory skills, Edina provides guidance to small businesses and start-ups.
As our Agile guru, she is up-to-date on the leading-edge methodologies which make up Agile and its subsets.
BEN CRAWFORD
14 years as a head-hunter, making him uniquely placed to pick the best people for the team who'll help you realise your business objectives and assist the Earth!
He has been teaching free meditation to businesses and individuals for ten years
The Earth+ idea originator
Fun Activities & Experiences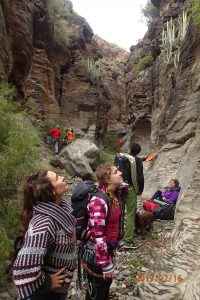 Activities and Experiences for you to choose

The Earth+ Round Table
You take part and return home with eco and social solutions to common problems

Mountain hikes and forest walks
Beaches and wild places
Community projects
Local food and culture trips
Adventure sports
Daily meditation and yoga
Free time and space for creation
How Does Earth+ Go Beyond Carbon Offsetting Metrics?
We are asking your people to help tackle complex social and environmental challenges while they are on Earth.
A small number of your employees will fly to us while we build sites in the UK & Ireland.
Your people will be building long-term solutions to societal issues such as domestic violence, or addressing global patterns of consumption. This is a more far-reaching approach than treating a problem of excessive flying for business by buying carbon credits.
We take the view that the net effect of a workshop to solve humanitarian and climate challenges goes beyond carbon metrics, and as such, outweighs the effects of limited flights. Your teams can participate, safe in the knowledge that this has already been taken into account. We do plant trees as well, but this has nothing to do with carbon offsetting!