EARTH-CENTRED THINKING FOR PEOPLE, BUSINESS & COMMUNITY
Earth+

is a movement that facilitates organisations and communities to solve social and ecological problems
We are a non-profit, dedicated to a planetary purpose and are committed to the UN 2030 sustainability development goals.
Our first location is based in the Canary Islands, with rural Ireland starting soon
We believe that human-centred and value-driven teams are the foundation for sustainable growth.   We provide organisations everything they need to   be successful and their people to be well.
We're a community network of like-minded individuals, eager to act and start living the change we want to see in the world. Do you resonate with our way of living?
Do you want to understand in greater detail how Earth+ works, or are you a NGO and do you want to collaborate?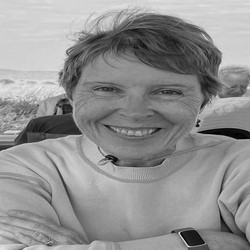 JANET WINSLADE
Janet has over 30 year track record in taking companies on the journey to digital and organisational change. She helps her clients create clearly articulated strategies and translate these into actionable plans, addressing cultural and behavioural changes along the way.
JULI RAYMAN
Juli is an Organisational & Social Psychologist
A certified trainer, facilitator, and group developer
She leads in the creation and delivery of your programme
She specialises in enabling group success
She utilises novel ideas such as "Play" and business creativity
SUBHAS PATEL
20 years' experience in technology consulting: as a self-employed start-up owner, within FTSE 100 companies and at a top five global digital agency. He has specific experience with "fail fast" MVPs, in negotiating success factors for complex change and ensuring governance before programme commitment. Subhas was core to the inception of Earth+
RAQUEL GARCIA TOSTE
Our Leader For Fun! exciting excursions & Memorable Experiences
A native to these isles and best placed to show you the most mind blowing outdoors areas of outstanding natural beauty and the most important cultural sites
EDINA TORIC
A Decade Of Agile Advisory Skills to SMB & Startup
As our Agile guru she is up to date on the bleeding edge methodlgies which makes up agile and  its subsets
PRISCA RIBERIO
15 years Teaching Yoga & Massage
Leading our reforestation and Agro forestry endevours on La Palma